KENYA
Kenya is best known for some of Africa's most beautiful safari parks, but the country struggles with multiple social issues caused by exploding population and urbanization. An estimated 60% of the Nairobi population lives in urban slums where poverty, gangs and crime are rampant. Currently, Rock Church does not have a long-term partner in Kenya, but Rock Church people are involved in projects in their areas of passion.
Using the platform of CrossFit, weightlifting and coaching to introduce people to Jesus.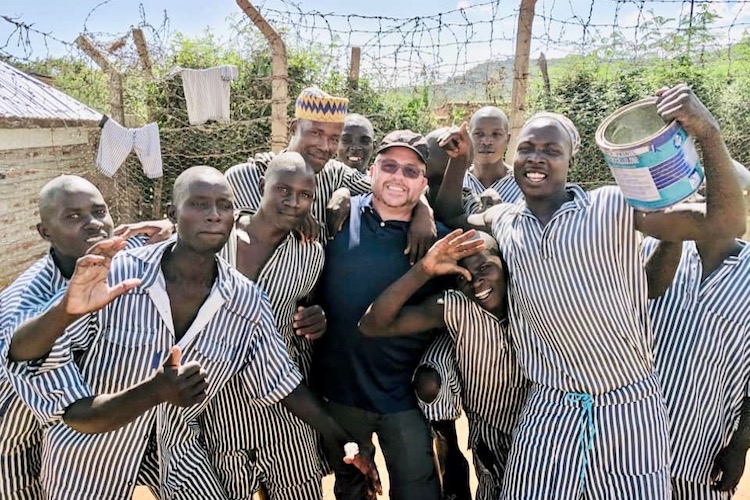 Prisoners of Hope ministry is bringing medical relief, clean water solutions, encouragement and hope to prisoners local ministries serving them.
VERONICA // KENYA
As I sit here typing this story on my computer in a place far away from home, I am so amazed at what is going on in my life. I am a part of an with the distinction of being the farthest from San Diego. I'm not just far, I'm on-the-other-side-of-the-world far.
How? Why? You might ask.
I'll explain. I had gotten saved at the Rock years back and found myself completely surrendered to Jesus because of how He saved me out of the darkness of the world and opened my eyes to His precious light.
So I plugged into all sorts of different ministries to find community and grow more in my faith—hiking, surfing, salsa, island praise and worship, volleyball, microsites—13 in all, which was great, but something felt amiss. I had been a competitive lifter since 1997 (Powerlifting & Olympic lifting). How do I make my two worlds meet? There was something about lifting that always felt entirely about me.
What does a lifter do to make it about other people?…
GET INVOLVED
Contact us for more info about projects in Kenya. We'd love to talk!